Town of Beaver Newsletter
July, 2007
(Published by Mary Hill with the
approval of the Town Council)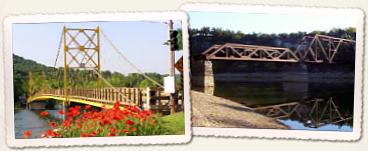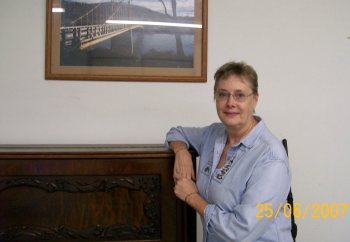 Town Council
The town council met on June 25th to elect Pamela Teslow to Position Number 3 on the Council. No other business was conducted. (Insert photo here) Pamela and her husband, Larry, moved to this area in 2004 and arrived in Beaver in 2006. She has been an Art Teacher, K-12; the Curator of the Park Rapids MN North Country Art Museum; Customer Services Representative for the Park Rapids Electric Cooperative; Treasurer for Clay Township, MN, for 20 years. After moving here, she became President of the Holiday Island Garden Club and was instrumental in making Holiday Island into a "Tree City". We are fortunate to have Pamela on our Council and a vital member of our Community. Welcome!!
Wildlife in Beaver
By Mayor Duane J. Kriesel:
After two and a half years, the joy of living in Beaver has not diminished. I have met wonderful people in Beaver and the surrounding area, but there is another source of joy; I especially love observing the wildlife. Of course in Southern California I also observed the wildlife, but the Beaver version is so much more relaxing. Deer, fox, squirrels, rabbit, raccoon, and a host of birds regularly entertain just outside our sunroom windows.
However, since I have had my property certified as a Wild Life Habitat, I have continued to make the property more animal friendly. Recently I constructed a pond at the lower portion of my property. It is not yet full, but it is my intent to assist nature in the endeavor. In order to capture the runoff from the house roof, the street, the driveway, and the natural slope of the land, I will install a couple of drains pipes leading to the new pond.
In California I constructed a number of goldfish ponds and waterfalls. Those small ponds were either coated with waterproof cement or poly liners. That is not a feasible option for a large pond, even for my 60' diameter one. The usual method of sealing a porous bottom of a pond is to use Bentonite, but there are, I am told, other options that often work. If you have plenty of Arkansas clay, the clay may eventually seal the base on its' own. However, to expedite that one can simply continually stir up the water as the pond fills. This can be done with a four-wheeler, or if you really want to be creative, I guess you could borrow a few pigs for a while. Anther suggestion is to throw in scraps of drywall. I am told that this is environmentally friendly. That argument is feasible to me since drywall is accepted in landfills.
I still need to sow wildflowers on the pond perimeter, and I guess I should add a couple of seating areas. To make the pond more desirable for human exploration, I have created a private pathway from the pond through the natural area of my property. Along the pathway rabbits and birds abound and animal tracks provide an identification challenge to this Californian. The pathway will eventually be extended to provide a walk with a lake view.
I stressed the word "Private"; for my pathway. The path is not open to tourists without a personal invitation, but you, my neighbors, are welcome to stroll on the grounds. Enter north of my house; there is plenty of space to park in case you elect to drive over. Ignore the No Trespassing signs: they were deemed necessary after finding unexplained vehicle tracks on my property.
Beaver Gardens
by Mary Hill
We have completed our planting of the gardens for this growing season and hope that you will enjoy the blossoms until the first frost. Many thanks to everyone who helped especially Larry Teslow, BJ Baldridge, Ann Dobbs, Dawn Wolfenberger and Billy Griffin. Our next project will be the Fall planting of donated bulbs and wildflower seeds for us to enjoy next Spring. Have a happy summer from your gardening friends. Several ladies have mentioned that they would like to start a Beaver Garden Club. If you are interested, please call me at 253-7078, and we can plan to have our first meeting in September when everyone is finished with summer vacations and all the company.
Beaver RV Park
Sue Tinsley, Manager:
You'll notice lots of activity in the Park these days especially this weekend. Sue has put together a wiener roast last weekend and 60 campers turned out to share their dinners and sing along with the Karoke machine that the Park provided. Everyone had a lot of fun. Also, mark your calendar for some spectacular 4th of July fireworks. The Park's annual festivities will be accented by fireworks from Rogue's Castle on the bluff and should be a magnificent event that all will enjoy. Check out the details on the website. Smith has announced that he is giving tours of the Castle and that it is available for parties, weddings, etc. See Brenda at the Inn for more information.
OUR BRIDGE: We will be decorating the bridge again this year at 0800 on Thursday, June 28th. Please come with your staple gun and help attach the bunting and banners for all to enjoy over the holiday.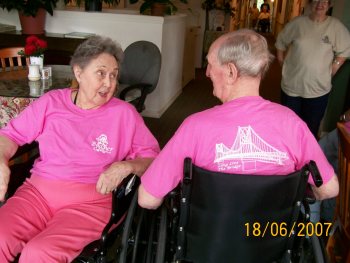 T-shirts: Pictured are Beaver's oldest residents, Georgene Thomas and Ed Reitz, modeling the newest version of the Beaver RV Park T-shirts. Order your's from Sue (253-5700) before they run out. For only $12 you, too, can look as pretty in pink as Georgene and Ed.
Happy Birthday Greetings
Not only is this our Nation's Birthday, it's the birthday of two of our friends and neighbors. On June 30th, Georgene Thomas will celebrate her 87th birthday and on July 4th new neighbor Larry Teslow will celebrate his birthday; however, he won't say how many.
Keeping You Posted
by Deb Davis:
Yoda, Obi-Wan Kenobi, Han Solos, Darth Vader, C-3PO, and others are now at the Beaver Post Office! Star Wars stamps are great gifts as well as unique on your letters. We also have a limited supply of STARWARS Post Cards with matching STARWARS Stamps. May the Force Be With You! (If you're really into this, I'm told that there is a STARWARS Museum in Dallas and it' s fabulous)
FYI...The Beaver Bridge postcards by Tommy Thomas are available with a discount for locals!
Handyman Available
Richard Lee is a local handyman who is available for work. If anyone is interested please call Richard at 841-2372 and leave a message. He will return your call.
July Events
Fireworks on the 4th; and Paddle Fest 2 on the 27th-29th. Don' t miss these fun events.
The bridge is decorated for the festivities!