Town of Beaver Newsletter
December, 2007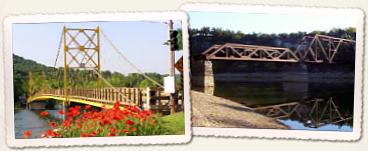 TOWN COUNCIL MEETING
The Town Council met on Monday December 3rd and decided to sub-lease the Park in 2008 (for more details see the CCN or the Minutes). We will be soliciting for bids in local and state papers in the next few weeks so watch for them. Any qualified person(s) may apply and all will be considered. This step is necessary because we have so few volunteers in Beaver and because of the difficulty in finding qualified camp managers.
There will be another meeting Monday, Dec 10th, 7 pm, at the firehouse to discuss park rules. If you want your voice heard, please be there.
Season's Greetings from your
Beaver Post Office
Deb Davis, Postmaster, Beaver, AR 72613, 479-253-8817
How Blessed we are to live in this beautiful peaceful village and have our own Post Office. Stop by for all your mailing needs this Holiday and check out our selection of gifts and the all you need to mail it.
We have a large selection of FREE boxes and labels and tape. We have bubble wrap and clear tape and decorative packaging for purchase.
Remember the FOREVER STAMPS as gifts as the value will always be the First-Class letter rate, even if the rates go up. The perfect gift that really is good "Forever". Let Pamela and I know if we can help with any of your shipping needs.
**TIP: 1-800-726-2161 for Zip Codes 24/7
Please support the local
Flint Street Food Bank
Brenda Borum
There is a real shortage of food this year and the main food banks have empty shelves. Even the rice depot, which supplies all the rice to all the food banks in Arkansas doesn't have the rice to supply this year. America is importing rice from China to have enough for the grocery stores. Flint Street and Eureka Kids are scrambling to find food to buy. Manufacturers that used to donate, don't have the extra to donate.
USDA has made many farmers obsolete and now our stock piles are dwindling and nothing is replacing. Farmers are finding it more lucrative to raise corn for fuel. They are being paid not to grow by the govt. Farmers who used to rely on tobacco crops, are not growing it now. Then add in a bad spring, lost crops and we are starting to feel it. High mortgages have more people getting food stamps or handouts. It is scary.
BEAVER GARDENS
Mary Hill Chairperson
Many thanks to Larry Teslow for installing the new plaque for the Rose Garden (see photo below). The dedication ceremony will be in the spring when everything is beautiful with roses. Larry also mowed the wildflower bed for us this year and the AHD lady was seen spreading seeds shortly thereafter. Don't know what we gardeners would do without Larry around to do the diggin'. Thanks Larry.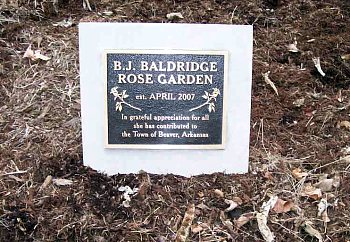 And, you can see by the photo of the beauty bush that Beaver is beautiful even in the dead of winter (see photo below). Did you know, that frontier ladies used beauty bush berries, which come in a rosy color too, to stain their lips and cheeks? Hence the name "beauty bush".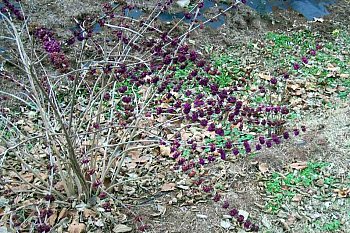 Beaver General Store
The General Store will be closed from 3 PM Dec 24th to 10 am Dec 26 and 3 PM Dec 31st to 10 AM Jan 2 The Inn will be open for guests.
Rogue's Manor Family of Inns, Restaurants & Castle
Castle Rogue's Manor "America's Newest Castle" www.castleroguesmanor.com
1-888-819-0221
Rogue's Manor "Here For Your Special Occasions" www.roguesmanor.com
1-800-250-5827
Beaver Town Inn and General Store
"A Waterfront Reunion State of Mind"
www.beavertowninn.com www.beavertowngeneralstore.net
1-888-819-0221
Pied Piper Pub and Inn The Cathouse Lounge
"The Bike Stops Here"
1-866-363-9976